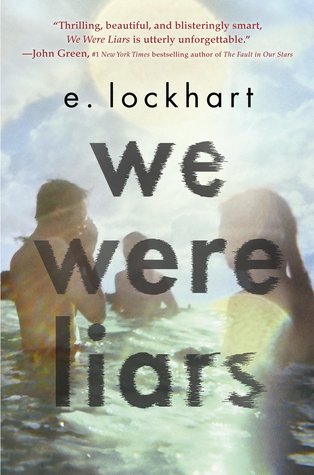 Title: We Were Liars
Author: E. Lockhart
Released: May 2014
Published by: Hot Key Books
Source: Bought
Rating: 2 stars
goodreads says:
A beautiful and distinguished family.
A private island.
A brilliant, damaged girl; a passionate, political boy.
A group of four friends—the Liars—whose friendship turns destructive.
A revolution. An accident. A secret.
Lies upon lies.
True love.
The truth.
We Were Liars
is a modern, sophisticated suspense novel from National Book Award finalist and Printz Award honoree E. Lockhart.
Read it.
And if anyone asks you how it ends, just LIE
So, when Hot Key Books had this up for grabs something told me not to go for it, I never take books just for the sake of it so I skipped on this one. Then I saw so many people tweeting about it and it was all over blogs that I just had to buy a copy!
I read how people were left guessing until the end and were full of shock and heartache, and although I can see that, I figured it out early on! Sorry, but I did! I just knew it, so I guess that spoilt the impact of the story for me personally.
I found it hard to connect with the characters and the story often felt fragmented, which I guess made sense in the end. I'm not really sure what people will take away from this story, rich kids with no problems until they create them and cause pain and suffering to those around them!? Maybe I'm being a little harsh?! or maybe I'm not?! But you know what we say here at Midnight Reads, read it for yourself and make up your own mind, you might just love it!!